It's disappointing to layout a perfect design and send it to your Cricut only for the result to be wrong in all places.
This is something that can happen to everyone, even experienced crafters.
If your Cricut isn't cutting in the right place, there are a few solutions for you to consider.
The first being assessing your image to ensure that it's properly attached.
So, why is my Cricut not cutting in the right place?
Here's 3 common reasons your Cricut is not cutting in the right place and solutions…
DISCLOSURE: TheRuggedRooster.com is reader supported so if you buy any products featured on this site I may earn an affiliate commission. As an Amazon Associate I earn from qualifying purchases. Read my full disclosure here.
1. Software Issues Can Make Cricut Cut In The Wrong Place
Design Space issues can be the cause why your Cricut isn't cutting in the right space.
That's because you might not use the attach tool correctly when cutting your design.
In case you have lots of images and shapes in your design, you need to use the attach tool and send them to cut.
If you don't use the attach tool, all the results might end up coming out wrong.
Thus you have to counter check on the available images and shape to ensure they are enough. Make sure all are inserted with the attached tool to avoid being sent back.
Failure to use the attach tool will force your Cricut to automatically adjust the shapes to use less material and save space.
Then it ensures all of them are in expected shape and fit the available space thus prevent sending them to you for adjustments.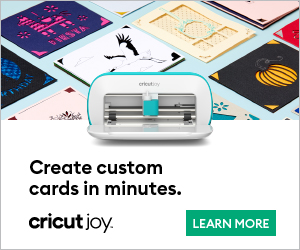 2. Print and Cut Issues Can Be Making Cricut Cutting In Wrong Place
Your Cricut might not be working correctly because of print and cut issues (i.e. your Cricut is cutting in the wrong place).
However, there are easy ways to fix this issue.
Print then Cut is a great feature of your Cricut machine (it can cut wood, did you know), therefore, it's important to note that it will work best when using a computer .
Some common issues you will experience with this feature include:
• The sensors don't find the image
• Your machine isn't properly calibrated
• The image isn't properly flattened
• Your printed design isn't the actual size
Your Cricut machine needs a solid black box marker to easily recognize the different designs on your materials.
In case there isn't any box, the project will end up wrong.
Thus you have to incorporate it in your design to make sure everything goes well and there is no time wastage.
Your Cricut has light-sensitive sensors and the box makes it easier for the machine to read your design.
Therefore, to avoid such issues, ensure that the materials are in the correct colour for your Cricut.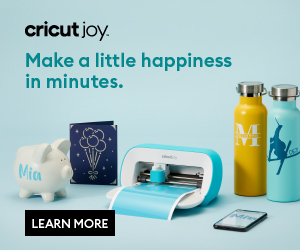 3. Setup Issues Can Cause Cricut To Cut In Incorrect Place
At times, your Cricut problems might also be associated with the setup.
You ought to check everything to ensure that your materials are lying flat.
Before any design make sure your settings are correct.
Small bunches or wrinkles can cause it to snag your Cricut blade thus causing some cutting errors.
Furthermore, loading the mat incorrectly can also result in erroneous cuts.
Always ensure that you load your mat facing the direction that's shown on the software.
You should also ensure that you load your mat and ensure that it butts up against the rollers.
Failure to do this can lead to your design being cut too high.
More so, ensure that your design suits the blade type in your Cricut.
For example, when using a knife blade, a small design might not turn out well.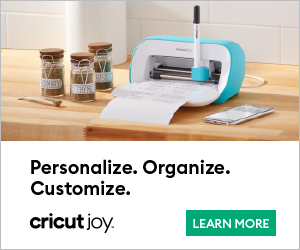 Why Your Cricut Is Cutting In The Wrong Place
If your Cricut ends up making the wrong cuts, you might end up disappointed.
However, this isn't the end of the road for your Cricut and project.
You need to make some corrections in your software or even the setup to ensure that the Cricut works as you would like.
Making these corrections help prevent all the mishaps and ensure that all your cuts are back on track.
Sale
Bestseller No. 1
Cricut Standard Grip, 12"x12", 2 Mats, Green
Works with the Cricut Explore machine, Cricut Expression machine, and Cricut Expression 2 machine
Includes two 12" x 12" Standard Grip adhesive cutting mats
To ensure best performance, use the recommended material types on each of the mats: Cardstock, Pattern Paper, Embossed Cardstock, Iron-on and Vinyl
Keep the clear film cover on the mat when storing to keep mat free from paper scraps and dust
Use the scraper to scrape away excess pieces and the spatula to carefully remove cut images
Bestseller No. 2
Cricut Basic Tool Set - 5-Piece Precision Tool Kit for Crafting and DIYs, Perfect for Vinyl, Paper & Iron-on Projects, Great Companion for Cricut Cutting Machines, Core Colors
PRECISION TOOLS FOR EVERYDAY CRAFTING - Handle your DIY art & craft precisely & expertly with the Cricut Basic Tool Set. This 5-piece set lets you lift, snip, burnish & weed your favorite paper projects & enjoy a fun time at home, office or classroom
A COMPLETE TOOL KIT - This set of Cricut accessories comes with a spatula, weeder, scraper, a pair of scissors & a pair of tweezers, making it the craft kit for stylish & easy DIYs. It's handy, user-friendly & has everything you need in one place
SUITABLE FOR BIG & SMALL PROJECTS- From DIY's, iron-on decor, labels for organizing to creating cardstock masterpieces & vinyl decals, these Cricut tools give wings to all your crafty ideas. They offer you a smooth, sturdy & a premium experience
COMPLEMENTS YOUR CRICUT CUTTING MACHINE - This compact & lightweight tool kit is a great companion for your Cricut machines & helps bring your creative insiprations to life, whether you are crafting for yourself, or for a small business
KICK START YOUR CREATIVE JOURNEY - This kit opens unimaginable and endless possibilities for any art lover! From cutting, painting, stamping, birthday card making, embossing to jewelry making, it can be used for various innovative and funky sessions
Sale
Bestseller No. 3
KODAK Dock Plus 4x6" Portable Instant Photo Printer, Compatible with iOS, Android and Bluetooth Devices Full Color Real Photo, 4Pass & Lamination Process, Premium Quality
DOCK & CHARGE - With the KODAK Dock Plus photo printer, you can dock your phone to print your favorite photos instantly. This printer also supports reliable and stable Bluetooth connection.
LOW PHOTO COST - Why pay more to print? Our KODAK Dock Plus photo printer is the most affordable option to print right from your home. Photos are more affordable if purchased as a printer bundle.
SUPERIOR PHOTO QUALITY - KODAK Dock Plus uses 4Pass Technology to print flawless photos instantly. Each photo is printed in layers of ribbon with a laminating process so it's fingerprint proof and water-resistant for long-lasting quality.
TWO PHOTO TYPES - The KODAK Dock Plus photo printer supports both border and borderless type photos. Write down your memories in the border type so they last forever. Print the borderless type to have larger sized photos.
AR APP - Download the KODAK Photo Printer application to print anywhere and anytime. You can use the fun augmented reality features and other decorative functions like beauty, filters, frames, and more.
Sale
Bestseller No. 4
Cricut EasyPress 2 Heat Press Machine (9 in x 9 in), Ideal for T-Shirts, Tote Bags, Pillows, Aprons & More, Precise Temperature Control, Features Insulated Safety Base & Auto-Off, Raspberry
A NO-STRESS HEAT PRESS — Get pro-level heat-transfer results with Cricut EasyPress 2, the speed of a heat press and the convenience of an iron.
ADJUSTABLE TIME AND TEMPERATURE— Control temperature up to 400 ºF (205 ºC) and set the timer to take on just about any heat transfer project that comes your way.
QUICK, EASY RESULTS — Featuring an advanced heat plate design with a ceramic-coated surface, the press heats up in under 2 minutes and can take on even the most intricate prints in no time.
LIGHTWEIGHT & EASY TO STORE — Cricut EasyPress 2 is equipped with an insulated safety base & auto-off feature to help make every heat transfer project a safe, worry-free experience.
SAFETY CERTIFICATIONS — Cricut products conform with applicable product standards like UL, CSA, FCC, or IEC standards. Cricut products are also listed or certified Nationally Recognized Testing Labs (NRTLs) such as TUV & Intertek.
Bestseller No. 5
Tshirt Ruler Guide for Vinyl Alignment, T Shirt Rulers to Center Designs, Alignment Tool with Soft Tape Measure, Craft Sewing Supplies Accessories Tools for Heat Press HTV Heat Transfer Vinyl
👍【Game Changer For Shirt Making】Vowlove tshirt alignment ruler tool makes placing your heat transfer vinyl and sublimation easier & much more consistent. Simply line it to the collar of the shirt to center your design before pressing. No more eye balling it, saving you hours of repositioning and second guessing.
📏【Upgraded Sturdy Soft Ruler】Made of premium PVC material, our t shirt ruler for vinyl alignment are very durable. They can be twisted at will and can be reused, so you never have to worry about them being as easy to break as acrylic resin!! Small size and light weight, easy to carry.
👀【Clear and Visible】Vowlove perfect tee ruler have advanced UV printed graduated numbers and marks that are clearly visible on the ruler guide and are easy to read against almost any shirt color. Measurement has made easier by inch marks on both side of this shirt measurement tool for vinyl set.
🌟【Wide Application】Great accessories tools for Cricut heat press, sublimation, screen printing, iron on vinyl, siser htv vinyl press, shirt printing and others. It can be used as a sewing and cutting ruler for clothes. Not only applicable in home sewing but also works well in business usages. Ideal gifts for tailors, sewing projects lovers.
🧰【What You Get】Vowlove ORIGINAL Tshirt vinyl alignment tool set contains 5 t shirt rulers, 1 soft measuring tape, 40 multi-color pins for fixing & 1 product instruction to let you know the size and placement of your design. We have prepared 5 sizes (2XL~6XL, Adult, Youth, Toddler, Infant) to help you identify the design center and pocket placement of V-neck or round-neck T-shirts, which can meet the design needs of the whole family clothes. Free your imagination and enjoy DIY fun from now on!
Last update on 2022-11-29 / Affiliate links / Images from Amazon Product Advertising API