It's disappointing to layout a perfect design and send it to your Cricut only for the result to be wrong in all places.
This is something that can happen to everyone, even experienced crafters.
If your Cricut isn't cutting in the right place, there are a few solutions for you to consider.
The first being assessing your image to ensure that it's properly attached.
So, why is my Cricut not cutting in the right place?
Here's 3 common reasons your Cricut is not cutting in the right place and solutions…
DISCLOSURE: TheRuggedRooster.com is reader supported so if you buy any products featured on this site I may earn an affiliate commission. As an Amazon Associate I earn from qualifying purchases. Read my full disclosure here.
1. Software Issues Can Make Cricut Cut In The Wrong Place
Design Space issues can be the cause why your Cricut isn't cutting in the right space.
That's because you might not use the attach tool correctly when cutting your design.
In case you have lots of images and shapes in your design, you need to use the attach tool and send them to cut.
If you don't use the attach tool, all the results might end up coming out wrong.
Thus you have to counter check on the available images and shape to ensure they are enough. Make sure all are inserted with the attached tool to avoid being sent back.
Failure to use the attach tool will force your Cricut to automatically adjust the shapes to use less material and save space.
Then it ensures all of them are in expected shape and fit the available space thus prevent sending them to you for adjustments.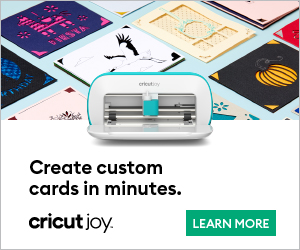 2. Print and Cut Issues Can Be Making Cricut Cutting In Wrong Place
Your Cricut might not be working correctly because of print and cut issues (i.e. your Cricut is cutting in the wrong place).
However, there are easy ways to fix this issue.
Print then Cut is a great feature of your Cricut machine (it can cut wood, did you know), therefore, it's important to note that it will work best when using a computer .
Some common issues you will experience with this feature include:
• The sensors don't find the image
• Your machine isn't properly calibrated
• The image isn't properly flattened
• Your printed design isn't the actual size
Your Cricut machine needs a solid black box marker to easily recognize the different designs on your materials.
In case there isn't any box, the project will end up wrong.
Thus you have to incorporate it in your design to make sure everything goes well and there is no time wastage.
Your Cricut has light-sensitive sensors and the box makes it easier for the machine to read your design.
Therefore, to avoid such issues, ensure that the materials are in the correct colour for your Cricut.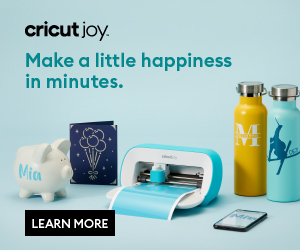 3. Setup Issues Can Cause Cricut To Cut In Incorrect Place
At times, your Cricut problems might also be associated with the setup.
You ought to check everything to ensure that your materials are lying flat.
Before any design make sure your settings are correct.
Small bunches or wrinkles can cause it to snag your Cricut blade thus causing some cutting errors.
Furthermore, loading the mat incorrectly can also result in erroneous cuts.
Always ensure that you load your mat facing the direction that's shown on the software.
You should also ensure that you load your mat and ensure that it butts up against the rollers.
Failure to do this can lead to your design being cut too high.
More so, ensure that your design suits the blade type in your Cricut.
For example, when using a knife blade, a small design might not turn out well.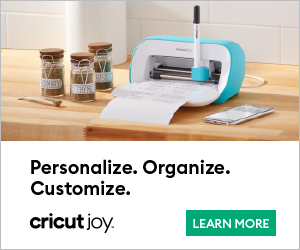 Why Your Cricut Is Cutting In The Wrong Place
If your Cricut ends up making the wrong cuts, you might end up disappointed.
However, this isn't the end of the road for your Cricut and project.
You need to make some corrections in your software or even the setup to ensure that the Cricut works as you would like.
Making these corrections help prevent all the mishaps and ensure that all your cuts are back on track.
Bestseller No. 1
Cricut Explore Air 2 - A DIY Cutting Machine for all Crafts, Create Customized Cards, Home Decor & More, Bluetooth Connectivity, Compatible with iOS, Android, Windows & Mac, Mint
ART AND CRAFT CUTTING MADE SIMPLE, EVEN FOR BEGINNERS - Designed with simplicity and value in mind, bust out your DIY dreams and create fresh styles for your T-shirts, home decor, and more with the Cricut Explore Air 2 classic cutting machine
CUTS 100+ MATERIALS WITH EASE – The included Premium Fine-Point Blade lets crafters make precise, intricate cuts from a variety of popular materials like cardstock, vinyl decal, HTV iron-on and more. Also works with glitter paper, cork, and Infusible Ink
APP BASED CRAFTING TOOL WITH WIRELESS-BLUETOOTH CONNECTIVITY - With just a few clicks, create personalized and custom designs using the cloud-based Design Space app that works on mobile phones and laptops (iOS, Android, Windows, and Mac)
KEEP YOUR SPACE NEAT AND ORGANIZED - Machine comes with built-in storage on the top and under the bottom flap for storing tools. The reusable LightGrip Machine Mat holds your materials in place so you can easily remove the finished design
ENDLESS POSSIBILITIES - Compatible with 6 tools for cutting, writing, foiling & more. Add special accessories like Deep-Point Blade, Bonded-Fabric Blade, Foil-Transfer Tool and Scoring Stylus for limitless options (blades & tools sold separately)
Bestseller No. 2
Cricut Explore Air 2 Lilac Machine Bundle - Beginner Guide, Tool Kit, Vinyl Pack, Designs & Project Inspiration
MACHINE BUNDLE: Cricut Explore Air 2 Machine bundle with tool kit and vinyl in assorted colors. Air 2 die-cutting machine cuts variety of materials from paper, iron-on and felt, making personalized diy home decor, indoor decals, wall signs, and more!
USER-FRIENDLY: Machine has built-in Bluetooth for wireless cutting, writing, and scoring. Smart Set dial adjusts to material. Upload images (.svg .jpg .png .bmp .gif) to Cricut Design Space online with an iPad app, computer, tablet, or smartphone.
ACCESSORIES: Tool Kit contains Spatula, Weeder, Scraper, Scissors, and Tweezers. 9x12 inch sheets (8) Cricut Vinyl (colors vary) and 9x12 inch sheets (2) Transfer Paper. Vinyl can be used for personalizing home decor to car decals and more!
BONUS: Getting Started Guide an electronic format e-book for beginner Cricut Explore Air 2 users. Tutorials and projects will help you create your first project! Digital guide will be emailed to you in PDF format (a printed copy is not available).
INCLUDES: Cricut Air 2 Lilac Machine; Blade; Accessory Adapter; USB cord US Power Cord). Getting started guide; Pen, 12x12 LightGrip; Tool Kit; 8 sheets vinyl, 2 transfer sheets; 12 Vinyl Designs (digital); Vinyl project inspiration ebook (digital).
Sale
Bestseller No. 3
Cricut Maker 3 - Smart Cutting Machine, 2X Faster & 10X Cutting Force, Matless Cutting with Smart Materials, Cuts 300+ Materials, Bluetooth Connectivity, Compatible with iOS, Android, Windows & Mac
2X FASTER SMART CUTTING MACHINE - Take your decorative art & craft to the next level with the ultimate Cricut Maker 3 that's smarter, faster, and virtually creates any project on your wish list. Delivers an unimaginable pro-level cutting experience
CUTS 300+ MATERIALS - Cuts everything from delicate paper & fabric to matboard & leather. The included Rotary Blade practically cuts any fabric for a sewing project & the Knife Blade makes precise cuts to thicker materials for more depth & dimension
CUTS SMART MATERIALS LIKE A BREEZE - The Maker 3 is compatible with the all new Smart Materials (up to 12 ft) like Smart Vinyl, Smart Iron-On, Smart Paper Sticker Cardstock and more - all of them work without a mat
APP BASED CRAFTING TOOL WITH WIRELESS-BLUETOOTH CONNECTIVITY - With just a few clicks, create personalized & custom designs with this cutter using the cloud-based Design Space app that works on mobile phones & laptops (iOS, Android, Windows, and Mac)
KEEP YOUR SPACE NEAT & ORGANIZED - The device comes with built-in storage on the top and under the bottom flap for storing tools. Also includes a docking slot and a USB port for charging your tablet, phone or computer while you design your space
Sale
Bestseller No. 4
Cricut Explore 3 - 2X Faster DIY Cutting Machine for all Crafts, Matless Cutting with Smart Materials, Cuts 100+ Materials, Bluetooth Connectivity, Compatible with iOS, Android, Windows & Mac
2X FASTER SMART CUTTING MACHINE - Let your creativity and imagination soar with the new Cricut Explore 3 that's smarter & faster, and holds a supremacy in achieving astonishing cuts, scores, drawings & more with ultimate precision & jaw-dropping speed
CUTS 100+ MATERIALS WITH EASE - The included Premium Fine-Point Blade lets crafters make precise, intricate cuts from a variety of popular materials like cardstock, vinyl decal, iron-on and more. Also works with glitter paper, cork, and bonded fabric
CUTS SMART MATERIALS LIKE A BREEZE - The Explore 3 is compatible with the all new Smart Materials (up to 12 ft) like Smart Vinyl, Smart Iron-On, Smart Paper Sticker Cardstock and more - all of them work without a mat. Way to go for clever crafting
APP BASED CRAFTING TOOL WITH WIRELESS-BLUETOOTH CONNECTIVITY - With just a few clicks, create personalized & custom designs with this cutter using the cloud-based Design Space app that works on mobile phones & laptops (iOS, Android, Windows, and Mac)
ENDLESS POSSIBILITIES - Compatible with 6 tools to cut, write, foil, & more. Add optional accessories like Deep-Point Blade, Foil-Transfer Tool, Scoring Stylus or Cricut Roll Holder for a complete crafts package (blades & tools sold separately)
Sale
Bestseller No. 5
Cricut Joy Machine - A Compact, Portable DIY Smart Machine for Creating Customized Labels, Cards & Crafts, Works with Iron-on, Vinyl, Paper & Smart Materials, Bluetooth-Enabled (iOS/Android/Windows)
A COMPACT CUTTING MACHINE FOR INSPIRATIONAL CRAFTERS - It's time to turn your innovative ideas into action with the Cricut Joy cutting machine. This cute, portable smart cutter lets you personalize, organize & customize crafts on-the-go
CUTS 50+ MATERIALS WITH EASE - The included Blade lets crafters make precise, intricate cuts from a variety of popular materials like cardstock, vinyl decal, iron-on and more using StandardGrip Mat. Also makes super-long cuts with matless Smart Material
EASY TO SETUP & USE - Designed for those who are always bustling with creative energy, this 3.9 lbs machine is easy to set up and use. It draws any shape and writes in any style, letting your bright ideas turn into reality in just 15 minutes
FITS IN A CUBBY, PACKS AWAY EASILY - Whether creating vinyl stickers, labels for office, kitchen or home, or giving a customizing birthday cards or banners, this little cutting & writing machine makes everything possible, anywhere and everywhere
APP-BASED CRAFTING TOOL WITH WIRELESS-BLUETOOTH CONNECTIVITY - With just a few clicks, create personalized and custom designs using the cloud-based Design Space app that works on mobile phones and laptops (iOS, Android, Windows, and Mac)
Last update on 2023-03-13 / Affiliate links / Images from Amazon Product Advertising API